Multi-Modal Whistles
Listen to low E wider bore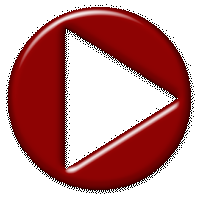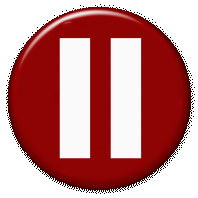 (Spanish Gypsy theme)
The 9-hole Multi-Modal whistles are for playing fluently over two octaves in many modes or scales.
Starting from the bottom (bell) note:
Starting on the bell note

C

(●●●●
● ●●●●)
Starting a semi-tone up on Db (●●●●
● ●●●○)
Starting a whole tone up on

D

(●●●●
● ●●○○)
Starting a minor third up on Eb (●●●●
● ●○○○)
Starting a fourth up on

F

(●●●●
○ ○○○○)
Starting a fifth up on

G

(●●●○
○ ○○○○)
Starting a sixth up on Ab (●●○○
○ ○○○○)
The addition of the L4 hole (fourth hole), which adds a pure Fourth to the base (bell) note, and thus transforms the instrument to be played with scales starting on the bell note.
The addition of the R4 hole, which provides all semi-tone steps from the bell note to the fourth, thus allowing all kinds of lower octave interval patterns without the need to half-hole. The four right hand fingers are evenly spaced and thus quite comfortable.
This changes the fingerings for the scales, and two or three adjacent fingers will be used simultaneously to play the scales outlined. Once the new fingering patterns are learned the whistle can be played quite fluently, since no complex cross-fingering patterns are needed.
The left thumb hole is moved up to give the octave note above the bottom bell note, when open, and the major seventh note when open and L1, L2 and L3 are down.
Note:
pattern means the pattern of semi-tone steps going from note to note up the scale. The brackets denote the patterns for the lower and upper tetrachords (four notes). The first bracket describes the steps from the base note to the fourth, the second bracket the steps from the fifth to the octave. Lots more scale patterns are listed on the page Musical Modes.